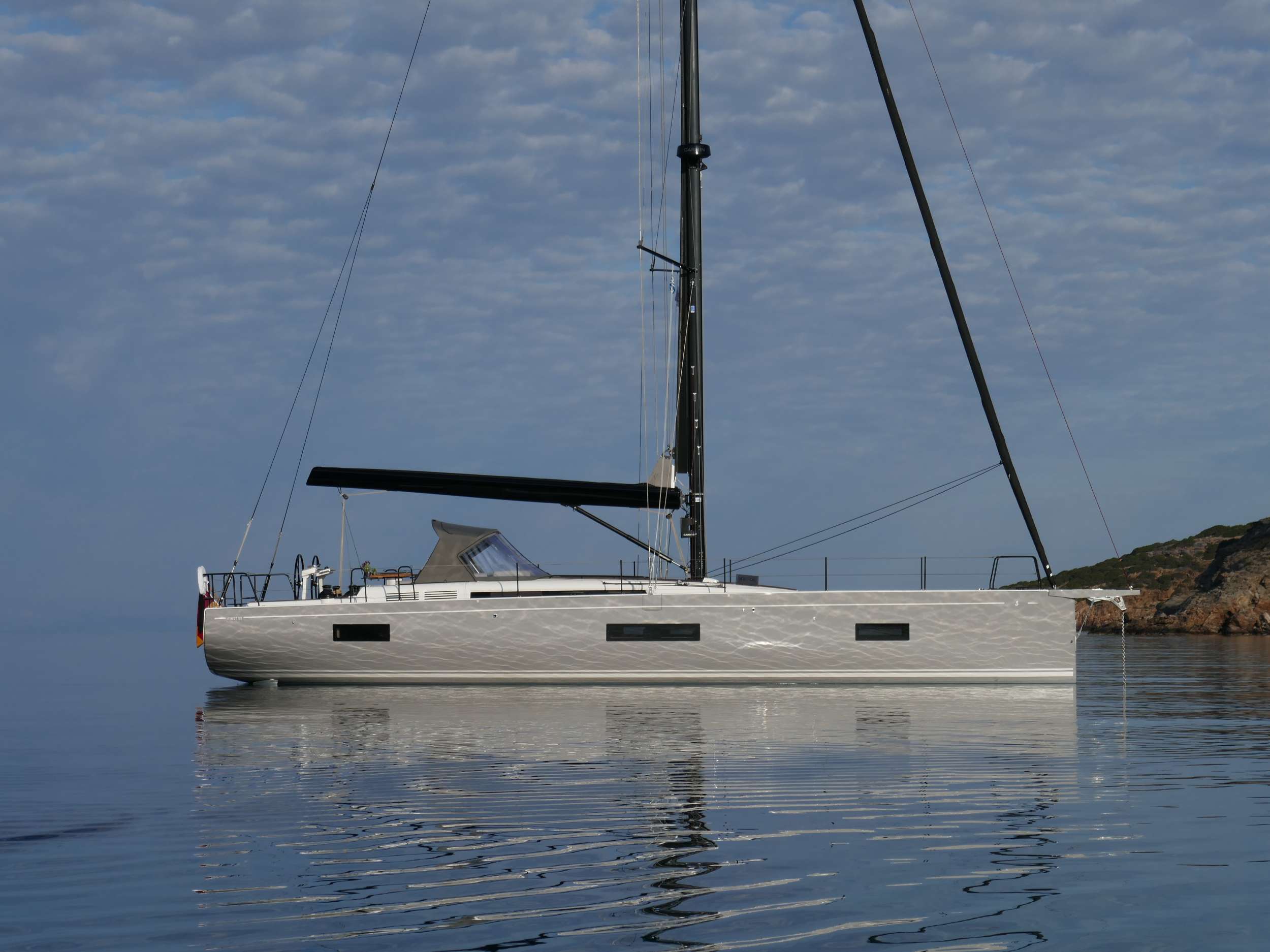 ---
Yacht Description
On Y Va is a luxurious sailing yacht designed for the ultimate comfort and performance. This impressive yacht boasts impressive lines, a sleek and modern design, and state-of-the-art equipment. With a length of 53 feet, it offers plenty of space for passengers to relax and enjoy the sailing experience.
The deck layout of the On Y Va is designed with a focus on maximizing comfort and usability. The spacious cockpit is fully equipped with modern instrumentation and features ample seating to accommodate guests comfortably. The yacht also features a large sunbathing area on the foredeck and a swim platform at the stern, perfect for taking refreshing dips in the crystal-clear waters.
Inside, On Y Vais beautifully designed and finished to the highest standards. The salon is spacious and inviting, with ample natural light, creating a bright and airy atmosphere. There is plenty of seating and large dining tables for guests to enjoy meals together or relax in comfort. The interiors are thoughtfully designed and finished with high-quality materials, and guests will feel at home from the moment they step inside.
This stunning yacht has threewell-appointed double cabins s, which can accommodate up to 6 guests comfortably. The cabins are spacious, comfortable, and finished with a meticulous attention to detail. They offer plenty of storage space and all the necessary amenities to ensure that guests have the very best of everything.
On Y Va is an exceptionally well-designed yacht that offers an unrivaled sailing experience. It is the perfect vessel for adventurers, families or friends who want to explore the world. Whether you're looking to sightsee, swim, or relax in style, this vessel will meet every expectation, and leave you with unforgettable memories long after you return home.